Just listed this Cutie on Ebay. Please help cheer her on by putting her on your watchlist. TY!!!!!
http://www.ebay.com/itm/-/311937637490
---
Posts: 1089
Joined: Sun Oct 25, 2009 5:29 am
Location: Spain
woOW! She is so beautiful! good luck with the sale
Hugs,
Dota
Custom Orders available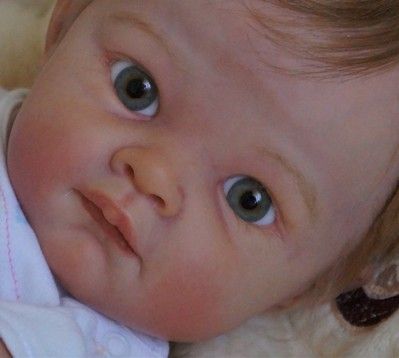 Find me on facebook
https://www.facebook.com/dreamsoftinyangelsnursery/
---
---
Such a pretty baby. Love her. I love her pink headband with the pink bubble outfit, she looks like a little princess. Such a great price. I think she will be sold fast.
---
Posts: 17440
Joined: Sun Jan 30, 2011 2:05 pm
Location: Florida
She's beautiful!
---
---
She is really pretty!!
I love the little sleepers!!!
---
---
Return to "Reborn Babies For Sale"
Who is online
Users browsing this forum: No registered users and 2 guests