This is one of my all time favorite sculpts. The only reason I'm selling Edley is because I'm running out of space and I'm getting baby burnout.
Edley is the perfect NB size. Carter's NB fits him best. In other brands, he probably needs preemie. Edley is very cuddly and stuffed for the perfect NB feel. His painting is gorgeous. His hair is painted and he has a magnetic paci. Edley was sold to me as a boo boo baby. The artist said a magnet left a mark on his chin. I honestly cannot see it. Edley will come with a couple of cute outfits of my choice. I'm asking $250 shipped, firm.
Cat friendly, smoke free household.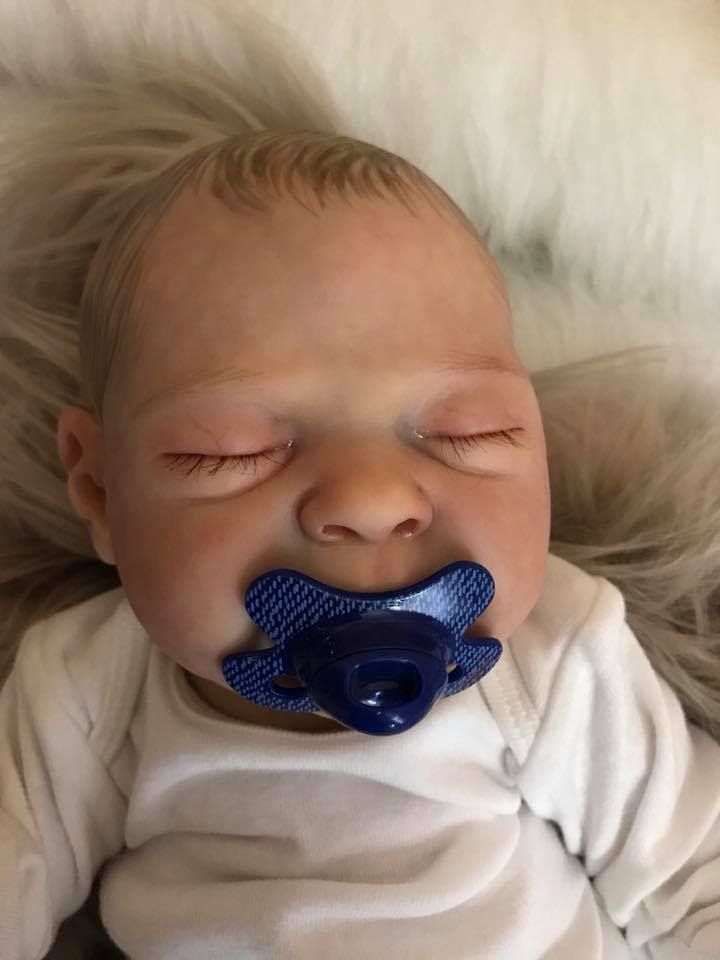 The following picture is the supposed boo boo. I can't see it.....