I LOVE blue....on boys or girls...
Maddie is loving her new outfit.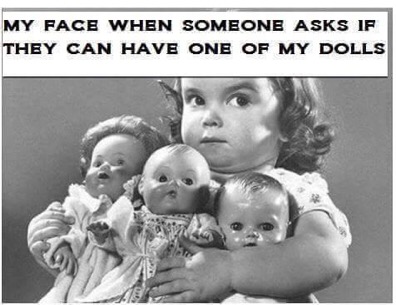 Luv Sally xx
---
Posts: 10529
Joined: Sun May 15, 2005 8:28 pm
Location: USA
That is a beautiful outfit on a beautiful baby!
Dolly Hugs, Glenna

---
Posts: 1641
Joined: Fri Nov 07, 2014 9:27 am
Location: Barcelona SPAIN
I love Maddie and her new outfit
---
---
Gorgeous!!! Love that crochet collar with the ribbon.
---
---
Posts: 3491
Joined: Wed Jun 26, 2013 11:55 am
Location: Oroville, WA
She does look amazing in blue!
---
Posts: 4563
Joined: Mon Oct 13, 2003 5:53 am
Location: Walnut Creek CA
I love blue on baby girls too. Your little one looks lovely in her outfit.
---
Posts: 9939
Joined: Fri Aug 25, 2006 6:34 pm
Location: Maryland, USA
---
Oh she looks lovely Sally. I think she loves her pretty dress too.
"Wishing You A Happy Dolly Day"
~~ Hugs, Erin ~~
---
Sally I love that little dress and blue sure looks good on her............Hugs, Kathy
---
Beautiful! I love your Maddie and love her dress too. I'd love to have a pattern for one like that.
NOLA
---
Posts: 3587
Joined: Thu Dec 08, 2011 4:57 pm
Location: Florida
Love blue on baby girls, Maddie is beautiful in her blue outfit
---
Beautiful baby in such a darling dress!!!
---
---
Return to "General Dolly Discussions"
Who is online
Users browsing this forum: Baidu [Spider], Bing [Bot], Google Adsense [Bot] and 9 guests