I brought these two sweet babies home from Orlando.
Sophie (Alejandra De Zúñiga)
is a custom by Ellie's Babies that I picked up at the show.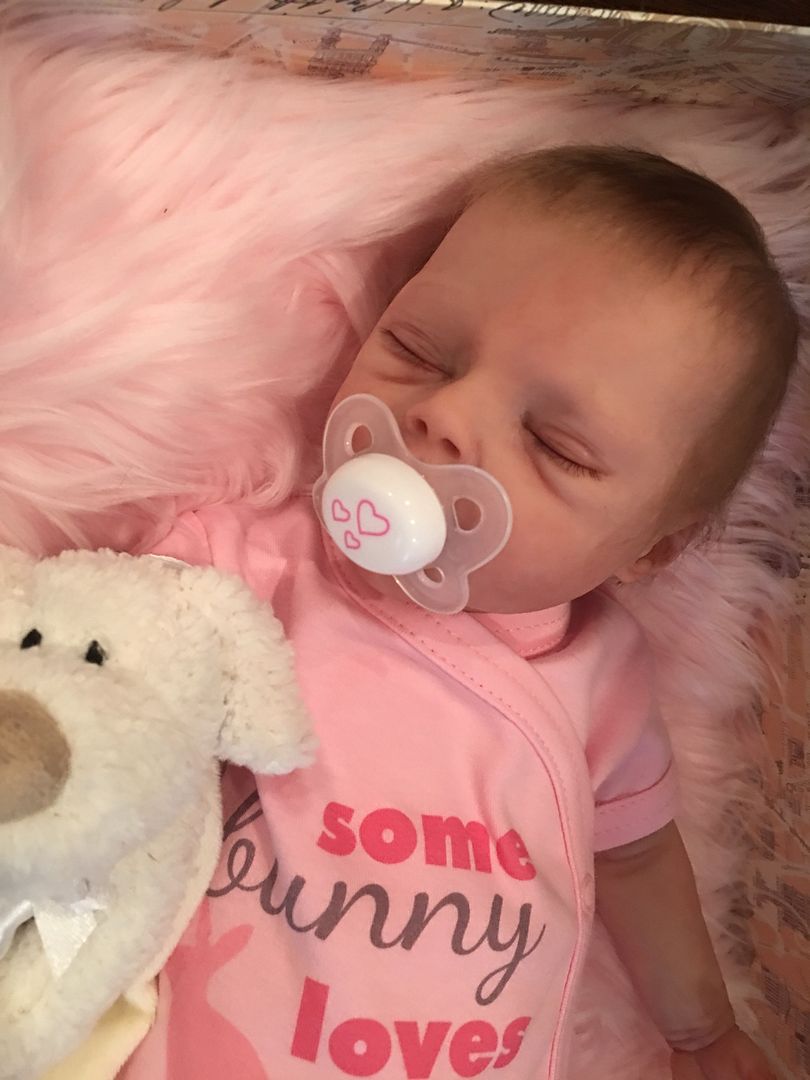 Zoe (Linda Moore) is poured in super soft silicone by D3 and painted by Kristin Englert. I fell in love with Zoe at the show.