I really hate that whenever I seem to have my collection about where I want it, something happens and I end up having to sell. Life stinks sometimes.
Since my realborn Madison isn't selling, I'm forced to offer up some of my favorites and newly acquired treasures. All are offered at or for less than what I paid, so I will not be reducing these babies. I'm sorry, but I also cannot do payment plans or trades. My home is exceptionally clean, smoke free, and cat friendly. My babies are all in perfect condition. I do not change them often or play with them.
1. Sweet Luxe by Cecelia McDermott. I just received this baby about a week ago. If you've never had one of Cecelia's babies, they are gorgeous and you are in for a treat! I will probably cry boxing this one up. She is 17-18" and small NB to large preemie size. Carter's NB size is the best way to describe her. She has gorgeous rooted blond hair and fantastic detailing. She will come with the outfits shown in her pictures, except for the giraffe sleeper shown in the picture of her with my Tilda. (Tilda is NOT for sale). The sleeper cost me $40 at Nordstrom. If you want to pay that, I might sell it. Luxe has a magnet for a paci and for a hair bow. She is $500 shipped in the US IF PAID FRIENDS/FAMILY, otherwise $525 shipped. I'll ship overseas for the additional shipping cost.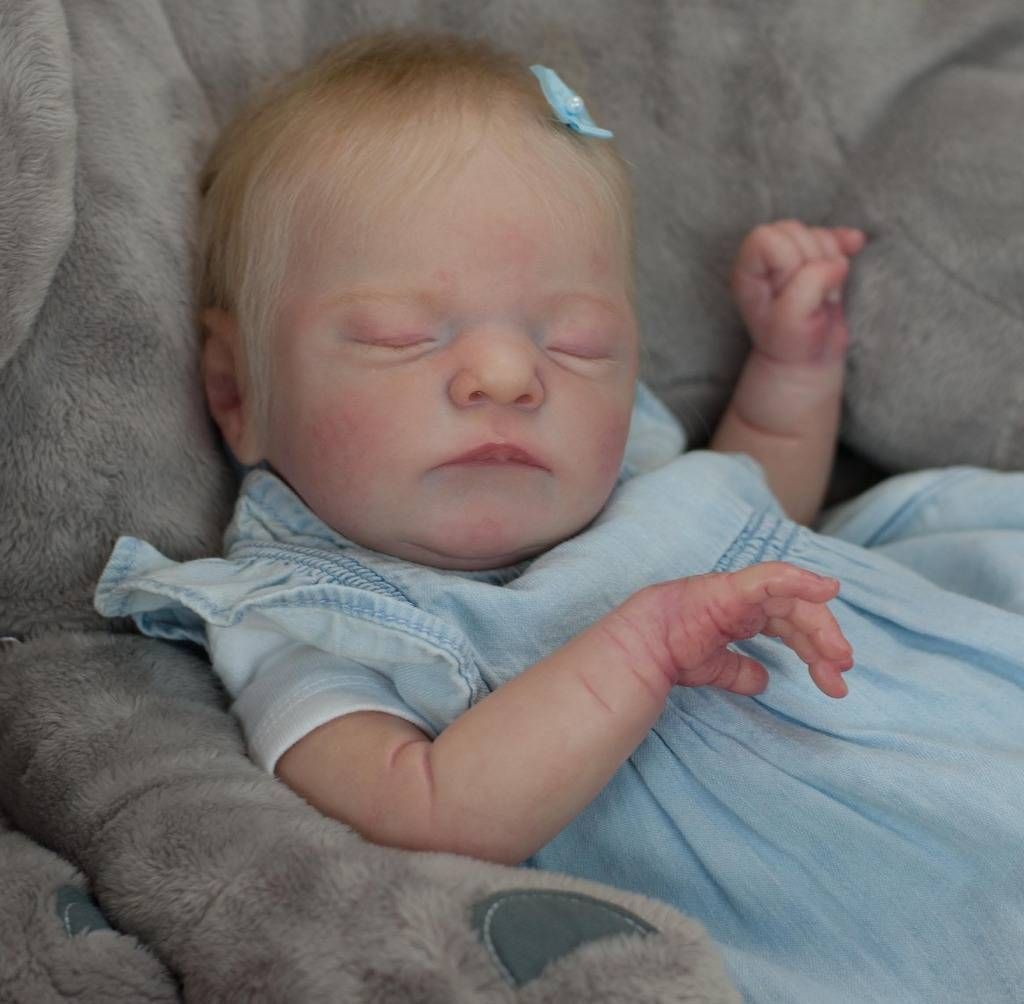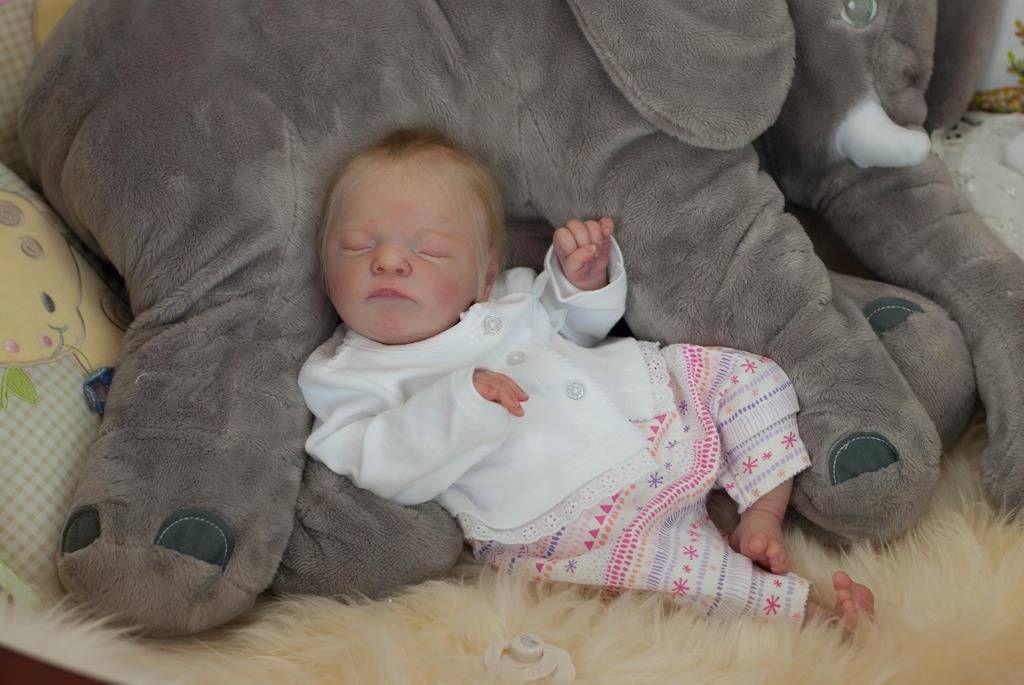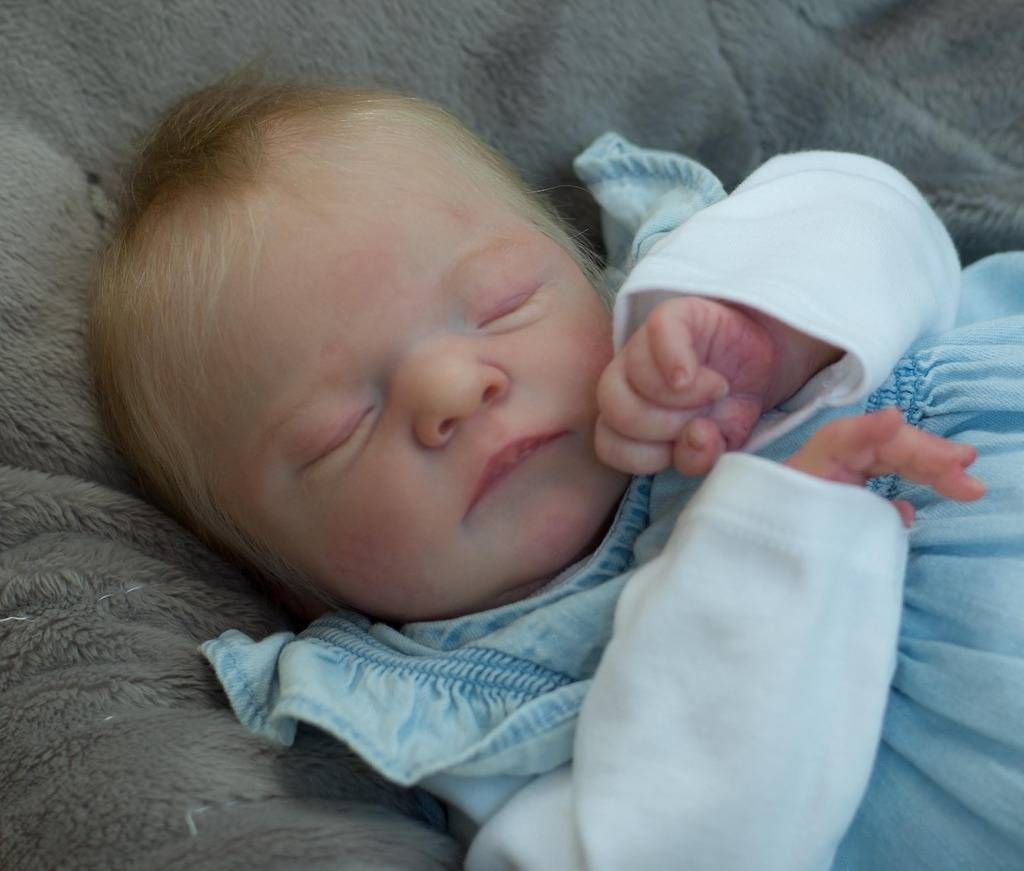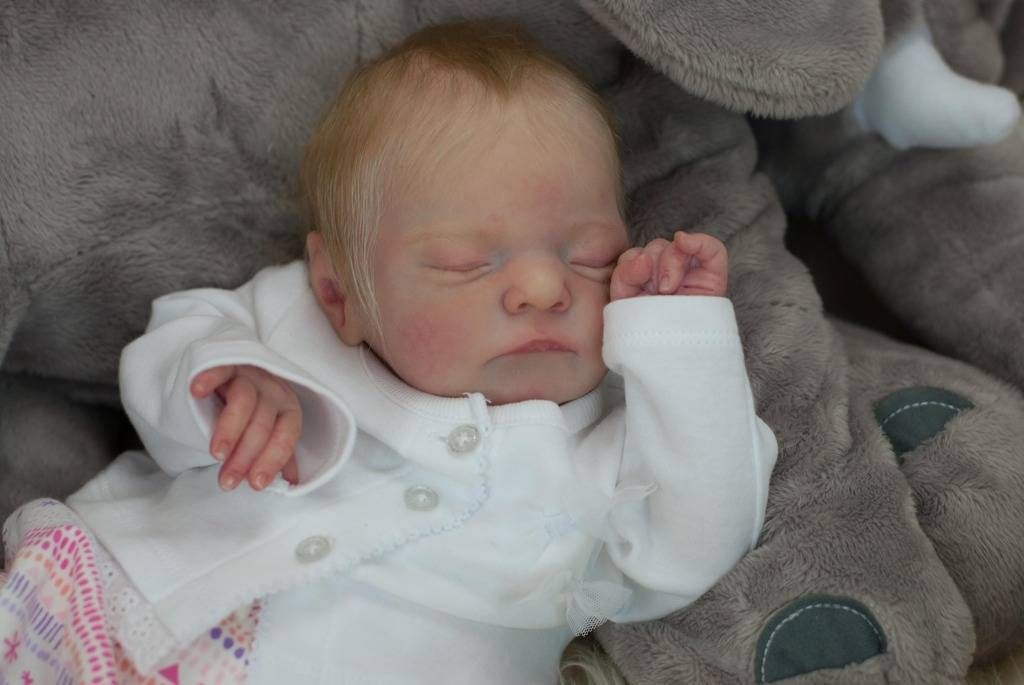 2. Okay, this one is definitely going to make me cry if I box her up. Quinlynn by Suzanne Ball. If not for a stupid medical bill, she wouldn't even be under consideration. She's 19 inches or so and perfectly weighted. Suzanne is the BEST at assembling babies to feel real that I've ever bought from. She will come with the outfits Suzanne sent along, including some Vintage things. The NEXT rabbit outfit is not included. (It may be for sale later). Quinlynn has a magnetic paci. She is $600 shipped US FIRM. I'll ship overseas for extra shipping.
3. Sold!!!
I just received this baby. Sweet Sherry, painted by Stephanie Harper. She is a gorgeous AA baby, with beautiful combo hair (rooted over painted). Another tearful sale. She is $450 shipped US if paid Friends/Family, otherwise is $500 shipped. Overseas = additional shipping. Has a magnetic paci. Comes with everything I received with her.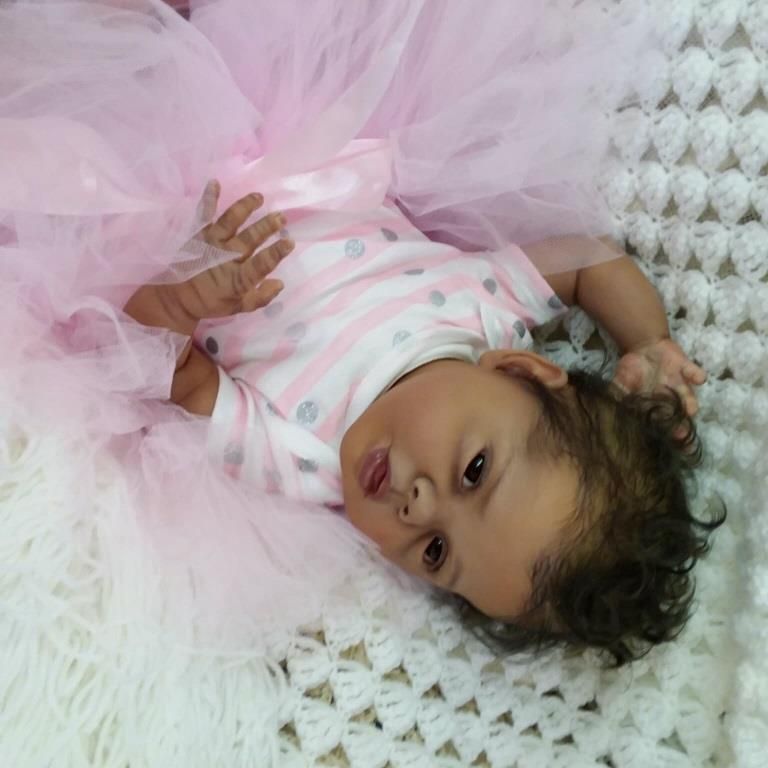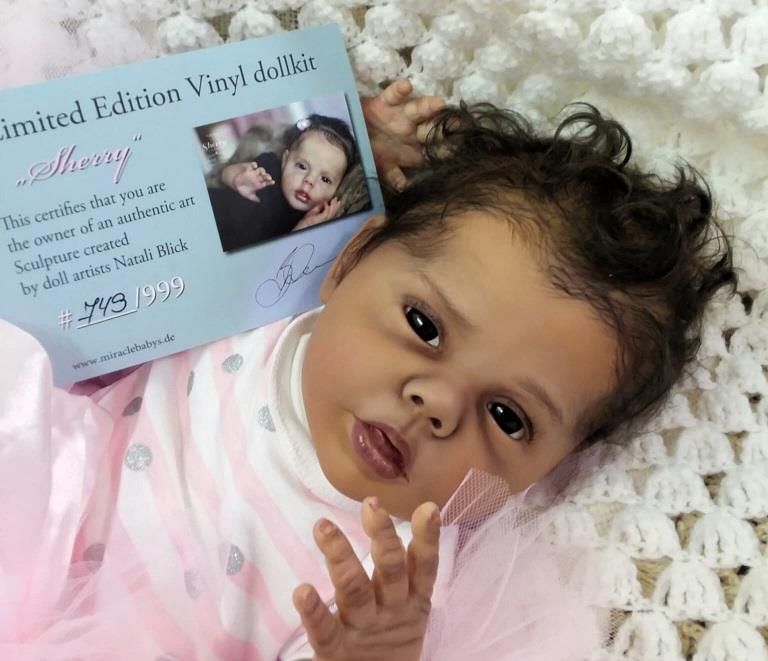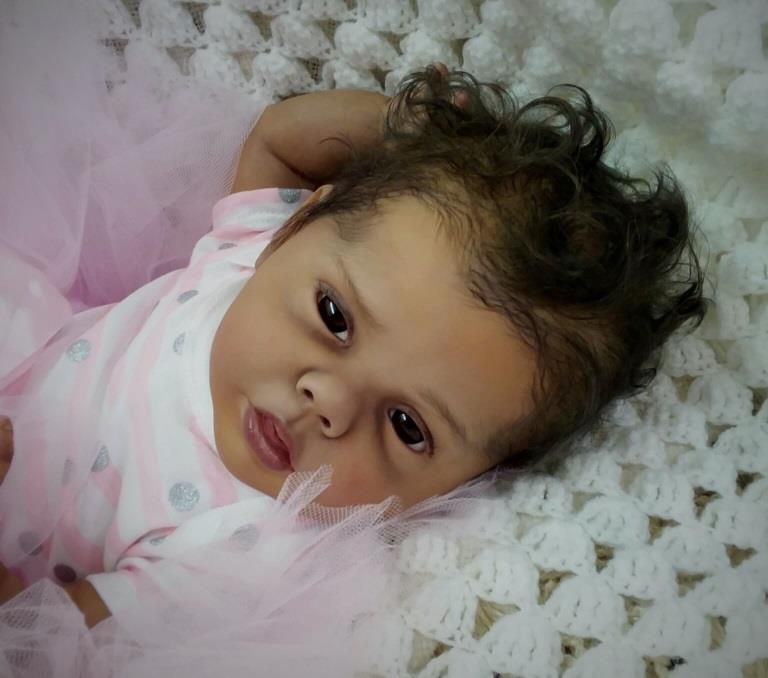 See additional details and pictures here.
https://www.ebay.com/itm/Stunning-Ethni ... 663.l10137
Scroll down to see the listing.
Thanks for looking.